Rentzel's Auction Service, Inc. has been serving York County, PA and the surrounding area for over 50 years. Whether you are selling real estate, farms, antiques, farm equipment, collectibles, machine shop or construction equipment, settling an estate, or moving, we are here to be of assistance to you.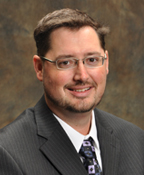 David Conley; President, Secretary, Treasurer, Auctioneer
Owner and auctioneer, Dave has over 20 years experience in the auction business. Beginning in 2013, Dave acquired full ownership of Rentzel's Auction service. Dave, his wife Aimee, son Noah, and daughter Gracie live in Mount Wolf, PA.
Dave is a 1992 graduate of York County Vo-Tech, a 1993 Graduate of Reperts School of Auctioneering in Decatur, IL, and a 1993 Graduate of HAAC's four -credit auctioneer course. In 1994 he was licensed and bonded as an auctioneer in PA.
He has worked as an auctioneer for Rentzel's Auction Service since 1994, becoming a full-time auctioneer in August 2000. Previously Dave was employed at Mt. Royal Auction, Dover, PA from 1995-2001, Billet Industries from 1997-2000 and A.C.S. Tool from 1991-1997, where he worked as a machinist.
Dave has served as central chapter director of the PAA (PA Auctioneers Association) and as vice-president. He is the 2007 State Bid-Calling Champion.
He is a member of Community Bible Church, PAA, and Early American Steam Engine Association. His hobbies include collecting antique farm items and John Deere items.
Dave may be contacted at conleyauction@yahoo.com